Why do some 4x4s have two batteries? What size battery do I need for a dual battery setup? Do I need a battery isolator for a dual battery setup?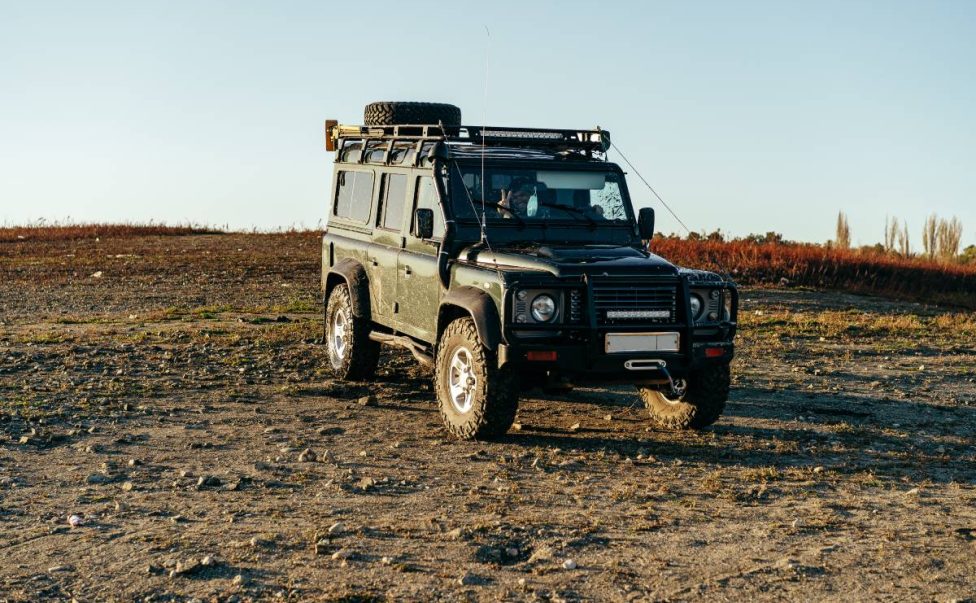 If you're a proud owner of a 4×4 vehicle, you might have come across the concept of dual battery setups. You may wonder why some 4x4s have two batteries, what size battery is suitable for a dual battery setup, and whether a battery isolator is necessary.
In this article, we'll explore the reasons behind dual battery setups, the battery size requirements, the need for a battery isolator, the ease of installation, and the benefits of having a dual battery setup in your 4×4.
Start her up and let's hit the road…
Why Do Some 4x4s Have Two Batteries?
So, why do some 4x4s have two batteries while others have only one? Is there a significant difference?
Increased Power Capacity: 4×4 vehicles often require additional power to operate accessories such as winches, fridges, lights, and camping equipment. For those with a lot of gadgets for their 4×4, some extra juice is necessary.
Reserve Power: A second battery provides a reserve power source, ensuring that the primary battery doesn't drain completely.
Starting Reliability: Dual batteries can enhance starting reliability, especially in remote or off-road situations where a dead battery can leave you stranded. If you like to go off the beaten track, having that extra security measure in place is a great way to ensure that you don't get stranded up sh*t creek without a paddle (or rather, without a 2nd battery).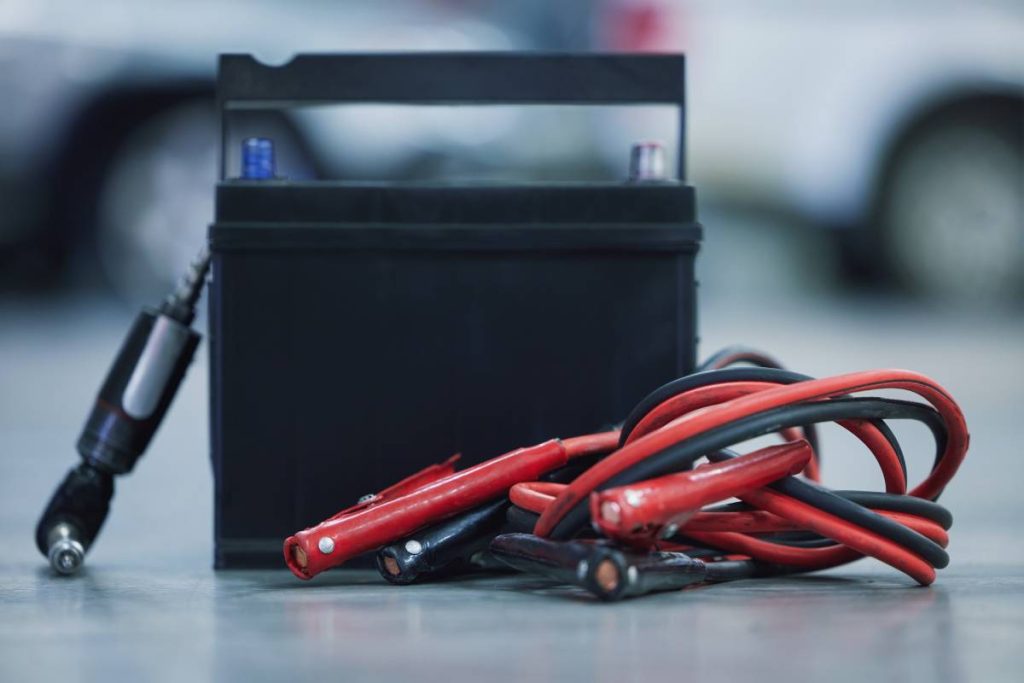 What Size Battery Do You Need for a Dual Battery Setup?
If you're considering a dual battery setup for your 4×4, what size battery will you need? Here's what you need to know:
The battery size you need for a dual battery setup depends on your specific requirements and the available space in your vehicle. Consult your vehicle manufacturer or battery supplier if you are unsure.

Power Requirements: Determine the power needs of your accessories and choose a battery with adequate capacity to meet those demands.
Physical Space: Take into account the available space in your vehicle for mounting the battery and select a size that fits properly.
Do You Need a Battery Isolator for a Dual Battery Setup?
You may have heard of a battery isolator before, but what are they and is one required for a dual battery setup?
Yes, a battery isolator is essential for a dual-battery setup. It serves as a device that ensures the batteries are sufficiently charged and discharged independently. Here are some of the benefits of a battery isolator:
Prevents Battery Drain: The isolator separates the primary and auxiliary batteries, preventing the accessories from draining the starting battery.
Efficient Charging: It allows the alternator to charge both batteries simultaneously, ensuring they are adequately powered.
Safety: The isolator helps prevent accidental discharge of the primary battery, ensuring you always have enough power to start your vehicle.
Again, battery isolators are essential for this kind of setup. Make sure you kit your 4×4 out properly.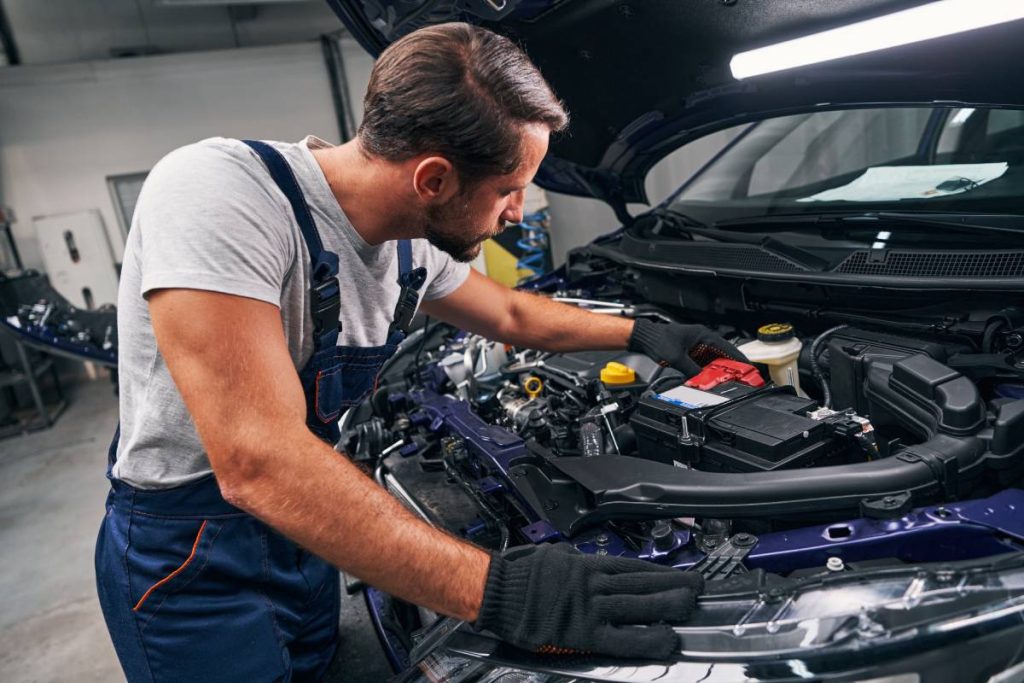 Is It Easy to Install a Dual Battery Setup or Should You Go to a Garage?
The ease of installing a dual battery setup depends on your mechanical skills and comfort level.
Certainly, if you have experience with automotive electrical systems and understand the necessary wiring and connections, you may be able to install it yourself. However, if you're uncertain about the process or lack the necessary tools and expertise, we strongly recommend that you seek professional help from a reputable garage or auto electrician.
Professional installation ensures proper wiring, connections, and safety measures are taken. If you DIY the installation and make a mistake, you could end up paying for it dearly down the line. You might think you can learn anything easily enough, but when it comes to the complicated wiring under the hood of a modern 4×4, the learning curve is steep!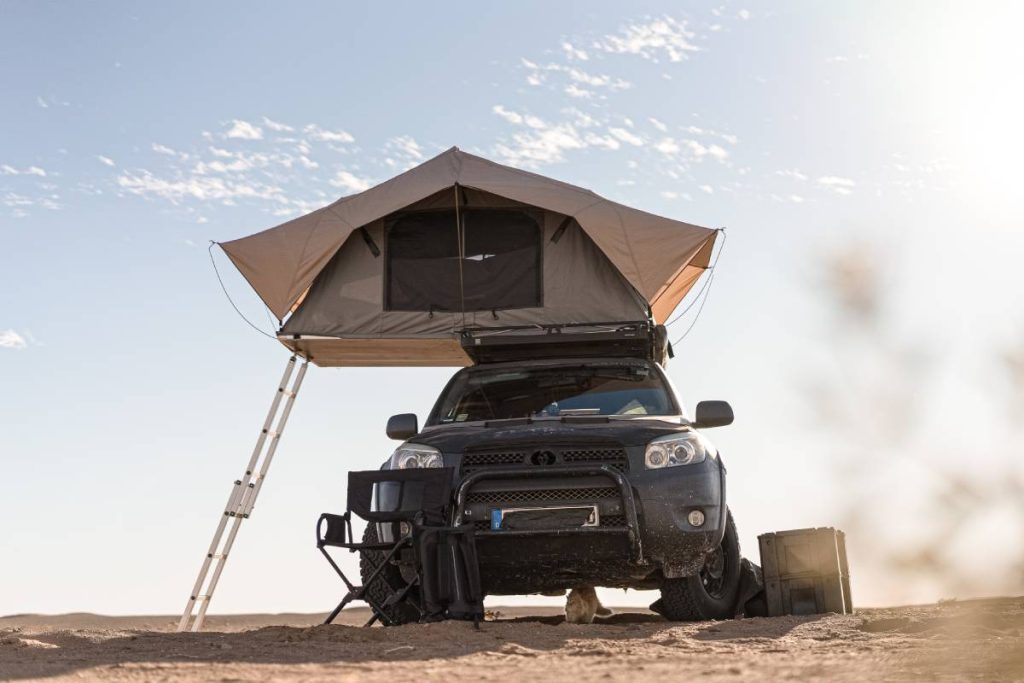 What Are the Benefits of Having a Dual Battery Setup in a 4×4?
There are several benefits to having a 4×4 dual battery setup – they are as follows:
Extended Power Supply: A dual battery setup provides extended power for running accessories without draining the starting battery, ensuring you have power for longer periods.
Reliability in Remote Areas: With a dual battery setup, you can confidently explore remote areas without worrying about a dead battery leaving you stranded.
Enhanced Safety: Having a backup power source means you can run essential equipment such as communication devices, emergency lights, or medical equipment when needed.
Convenience: A dual battery setup allows you to power various camping equipment and appliances (e.g., an Eksi for the road), making your outdoor adventures all the more comfortable and enjoyable.
As the saying goes: "It's better to have it and not need it than do need it and not have it!"
Conclusion
Dual battery setups in 4×4 vehicles offer numerous benefits, including extended power supply, increased reliability, enhanced safety, and added convenience.
By understanding the reasons behind dual battery setups, selecting the appropriate battery size, and utilising a battery isolator, you can maximize the efficiency and performance of your 4×4.
Remember, installing a dual battery setup by yourself without the proper expertise or equipment is an unnecessary risk. For the best results, we urge that you consult with your local garage and have them do it properly for you.
In any case, we hope you found this article insightful. There are many advantages to having an extra battery in your 4×4 and if you're the adventurous type with a love of gadgets and accessories, you'll get the most out of your vehicle with some extra juice!