As we're fast approaching the most wonderful time of the year (allegedly), it's time to start planning your work Christmas party events! But how can you make sure this year will be one to remember? What can you do to mix it up and surprise your employees with something fresh and exciting?
Work Christmas Party Ideas for Sydney and Australia
In this article, we're going to share some inspiring work Christmas party ideas that you can do in Sydney and throughout Australia. These ideas will hopefully give you the push you need to plan the perfect event! 2020 has been a particularly difficult year for everyone, so what better a way of lifting spirits and reminding your staff of how thankful you are, than by giving them an amazing party to celebrate? Where they can let their hair down and not stress about the future for at least one evening! Let the festivities begin!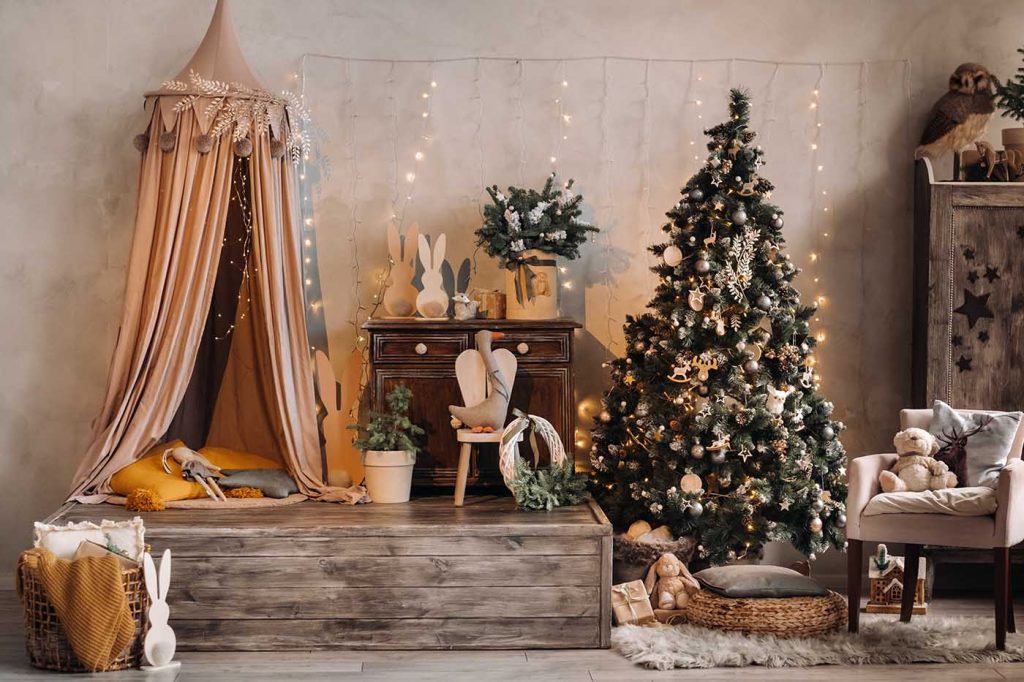 Online Christmas Party (For Staff Bound by Safe Social Distancing Rules)
Depending on where you are or what industry you are in, you might be obliged to host this years Christmas party online. It sucks we know, but there is plenty of stuff that you can do to have a memorable experience. For example:
Send an invite to everyone with a little Christmas stocking each, perhaps with a mini bottle of Champagne for a Christmas toast.
Set a meeting up on one of the many social video applications (i.e., Zoom, House Party, or Skype).
It's not quite the same as being able to have a physical party with quality entertainment, dinner, and drinks, but it's certainly better than nothing! You can still have a lot of fun together and that's the important thing.
Secret Santa Always Goes Down a Treat in Australia
Set up a game of secret Santa with everyone. You can set a low budget so that your employees don't feel obliged to spend too much money that they might not be able to afford. This is a fun way of creating bonds and banter between your employees, encouraging them to buy gifts for someone that they might not particularly spend much time with at work.
Go for a Black-Tie Event
Another fun way of celebrating Christmas is by going all out and having a posh Black-tie event. When it comes to corporate event management, this might seem like an "overdone" theme, but there's a reason for that, and it's because it works! Hors d'oeuvres, cocktails, classical music, the lot! There are plenty of amazing things that you can do with a Black-tie event, including a wealth of top-class entertainment ideas! This will give your employees the opportunity to get really dressed up, dust off the old tux, and have a wonderful posh evening with their colleagues.
Set Up a Hot Chocolate and Brandy Stand
Everybody loves a nice cup of hot cocoa at Christmas time, so why not set up a stand with all of the trimmings so that your employees can get nice and festive with a snug cup of chocolate and an inch of brandy for good measure?!
Bust Out the Christmas Movies
One popular event idea is hiring a screen and projector and binge watching some favourite Christmas movies. You can all put names into a hat and draw the most popular Christmas movies and then set up the blankets, beanbags, and cushions for a proper knees up!
Never Forget the Pigs in Blankets
Serve classic Christmas snacks on the day, particularly pigs in blankets. Everybody loves pigs in blankets! Mmmmm! Food is a vital aspect of the Christmas cheer, so keep the snacks flowing throughout your event.
All the Mulled Wine for Staff
Serving hot mulled wine with honey, raisins, cinnamon rolls, and nutmeg is crucial! Not only does mulled wine warm the heart and lift spirits, but it gets you nice and tipsy as well. No Christmas party is ever truly complete without some wonderful booze!
Hire a Band for the Christmas Classics
OK, so one frustrating thing about Christmas for some people is the constant playing of Christmas music wherever you go. You can't get away from it! So, this idea might not go down terribly well for everyone. However, if you can find an amazing band to perform live at your event, and have them cover the best Christmas songs (can't beat a bit of Fairytale of New York for a jolly singalong), then you'll get plenty of bonus points. Of course, make sure that they mix it up with some other party-pleasers as well.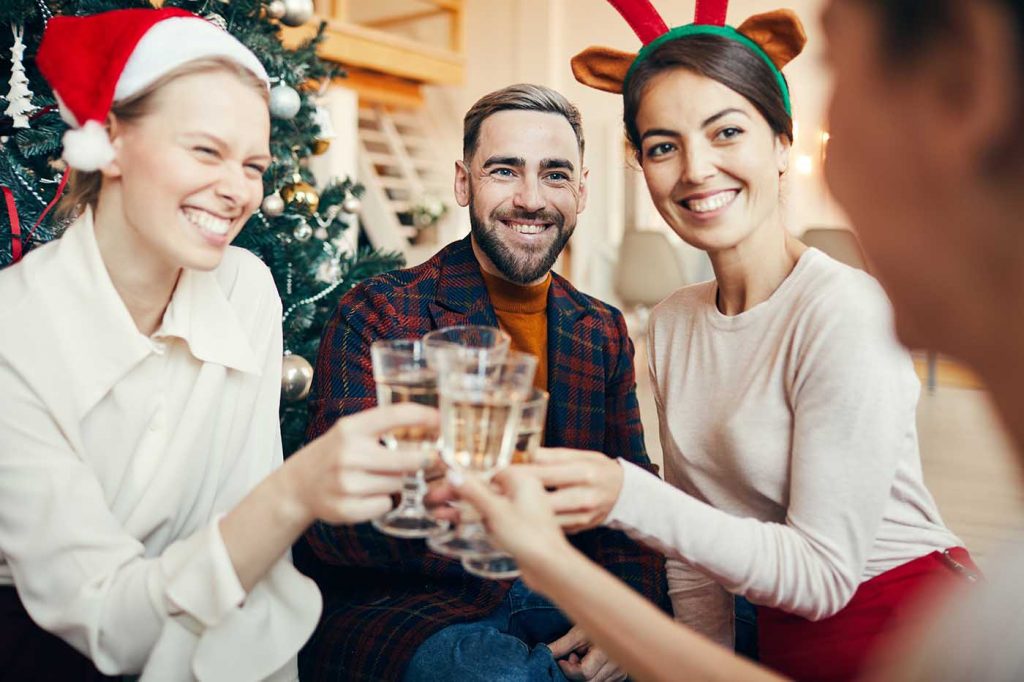 Use a Polaroid Camera for Instant Memories!
Everyone loves a polaroid camera, and this will be a great way to have your employees interacting and striking the funniest photos! Make sure that you have plenty of film so that they can keep some awesome photos for themselves, whilst adding to a collage or photo album that you can put up in the office to keep those memories alive!
Send Your Guests Home with Goodies
Christmas is about giving after all, so make sure that when your awesome Christmas event comes to and end and it's time for everyone to go home, give them a lovely treat bag to take home with them! You should ensure that everyone gets a gift, but if you want to reward your top performers with something extra special, it could be a good opportunity to inspire some extra hard work throughout the year!
Need Help Planning Your Christmas Work Party?
If you are finding yourself to be exceptionally busy this year, then why don't you hire the professionals to put on a Christmas work event on your behalf? An events company can take care of absolutely everything for you, so that you don't have to get too wrapped up in the details whilst trying to juggle work and managing your own Christmas as well! In any case, we wish you the very best and hope that this Christmas is wonderful and marks the end of a terrible year!