When it comes to what time of year is best for pruning trees in Perth, you will find mixed messages from the experts. This is because there are many different species of tree that are native to Australia, each with their own unique properties and requirements. In this article, we will take you through a few different arguments and why, so that you can go ahead and make an informed decision for yourself.
In any case, if you aren't quite sure or if you'd prefer to call on the experts to assist you, we'd recommend tree pruning services in Perth. That way, you'll be placing your trees in the hands of qualified experts who can properly care for your trees and at the appropriate time of year.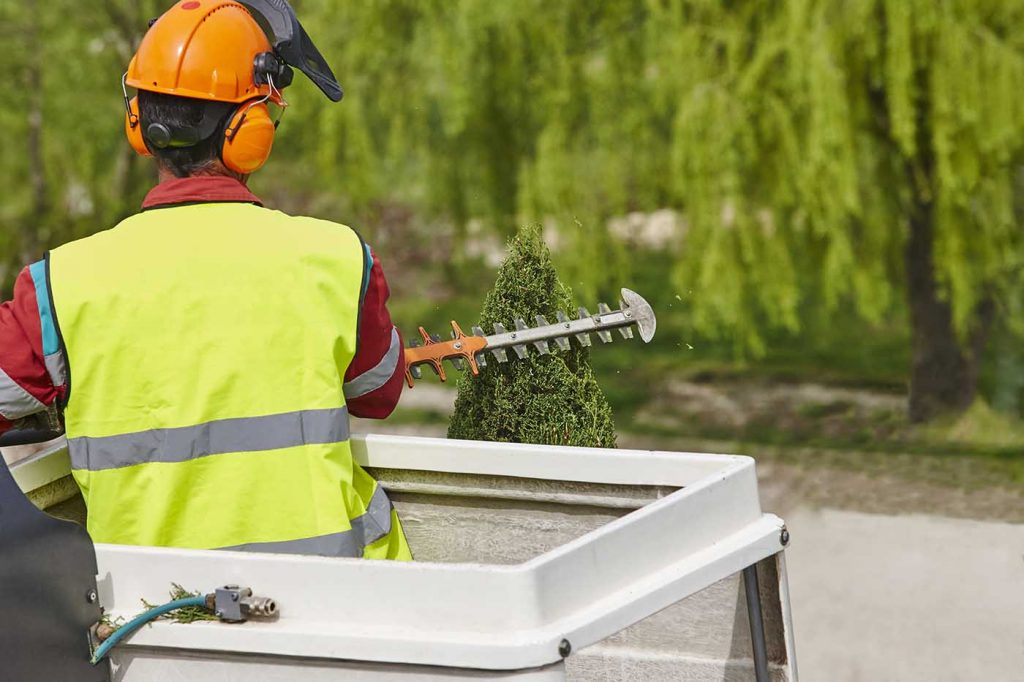 When is the Best Time of Year for Pruning Trees in Perth?
For an arborist, pruning trees and shrubs is a yearlong commitment and with each month that passes, the methods that are used in order to prune safely and effectively, changes. Of course, the Australian climate is a temperamental beast. In Perth during wintertime, it is the perfect time to prune because people will only have to deal with what is essentially frozen wood. However, how should you approach pruning your trees' midyear?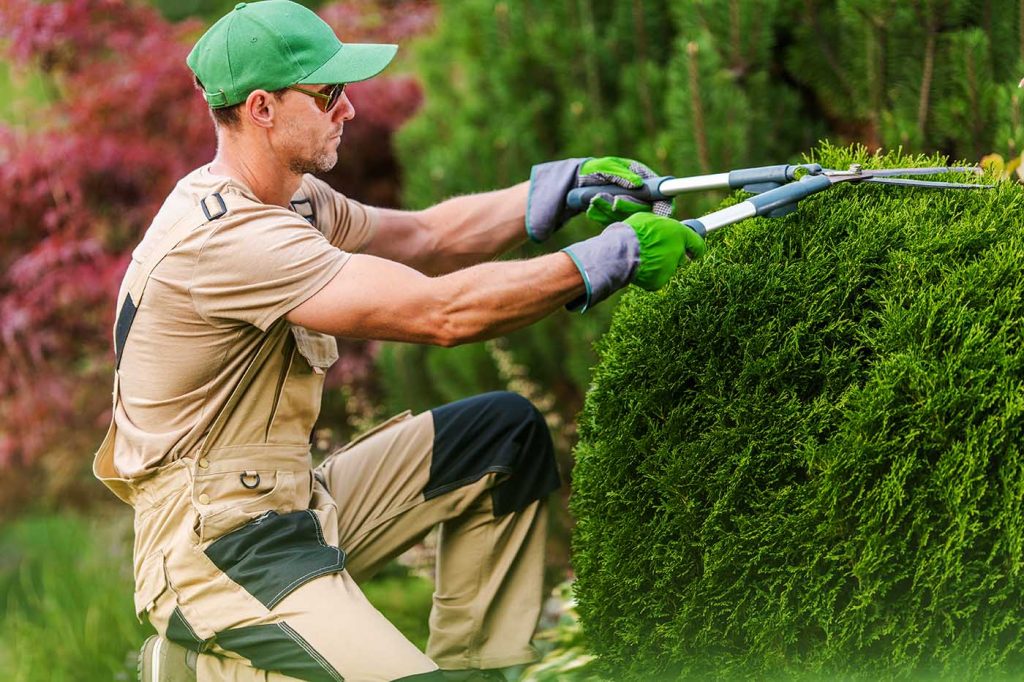 You Can Prune When the Cold Leaves
Late winter is indeed the best time for pruning in Perth, but for reasons that might surprise you. The mid-August timeframe is far less concerned with the ease of shearing branches and focused more on the longevity of the tree's survival until the next winter season. This approach also helps for diagnosing the tee's condition after all four seasons have passed and pinpoint the parts of the tree that need the most trimming and those which require structural corrections.
You see, new growth begins in late winter. The sap begins to flow, and the hidden formation of new bark cambium and vascular tissue (phloem and xylem) takes place.
The presence of tree sap provides us with crucial information regarding the internal structure of a tree. That can then be used to determine how to prune the tree and what weak points that it may have (as the plant prepares to flourish for spring).
In addition to that, it is much easier to spot and subsequently correct any defects in the tree such as cracked and crossed branches, during the late winter. Then, as growth finally resumes, the tree will begin to grow callus tissue which is another tell-tale sign on where to work on the tree in order to give way to its natural healing process before springtime comes around.
Once winter has finally ended, you will then need to have finished pruning your tree. This then allows more room for the tree to grow through the coming months whilst ensuring that it is in optimal condition to survive any harsh weather that the following three months will inevitably bring.
Autumn is Ideal for Pruning Some Trees
Whilst Autumn is certainly not ideal for all trees, when done properly, it can be a healthy practice. Thus, a professional tree pruning service may be required if you'd like your trees looked after during fall.
Pruning in Autumn may certainly slow growth a little bit, it can also encourage a strong and healthier growth pattern in the future, whilst creating opportunities for tree shaping. If you're not quite sold on the idea, here are 5 benefits for pruning tree's in Autumn:
1 – Pruning in Autumn Helps Get the Tree Ready for Springtime
Pruning in Autumn helps to create a foundation upon which the tree can prepare for the upcoming spring. It also makes it easier for directing the future growth of the tree and improving the overall branching pattern. Waiting until after new growth has begun can result in the tree's potential for blooming to be impaired. In addition, pruning allows more light to come through the canopy in the colder months which other plants in the garden can indeed benefit from.
2 – Pruning in Autumn Can Allow You to Prune More Precisely
Pruning in the fall allows better visibility of the branches due to the falling leaves. This results in the entire pruning process being much easier, as whoever is carrying out the pruning process will be able to prune the tree at its core. In addition to that, the extra visibility makes the entire process much more efficient.
3 – Pruning in Autumn Helps the Tree to Grow Back Stronger
When you prune your tree's in Autumn you will be creating a healthy base upon which your tree's new spring growth can thrive. Pruning after the growth has begun may affect the tree's blooming potential. A professional tree pruning service will ensure that the tree is setup for a healthy season of growth. Additionally, the cold climate in winter makes it easier for the tree to lose its shape and its branches.
4 – Pruning in the Fall Helps to Manage the Spreading of Diseases
Because the leaves fall in Autumn, it makes it easier to identify any disease or insect problems which may otherwise be hidden. Pruning in warmer temperatures in Spring or Summer for example, can make the spread of disease easier. Warmer temps are also renowned for attracting more insects that can carry diseases into the fresh cuts created by your pruning, which is hardly an issue during the fall.
5 – Pruning in Autumn Offers more Stability
One final benefit for pruning in Autumn is because the colder climate results in a harder ground, which makes the utilisation of certain equipment a bit easier, thus leading to a faster and more effective pruning process. It's a minor perk, but it certainly helps.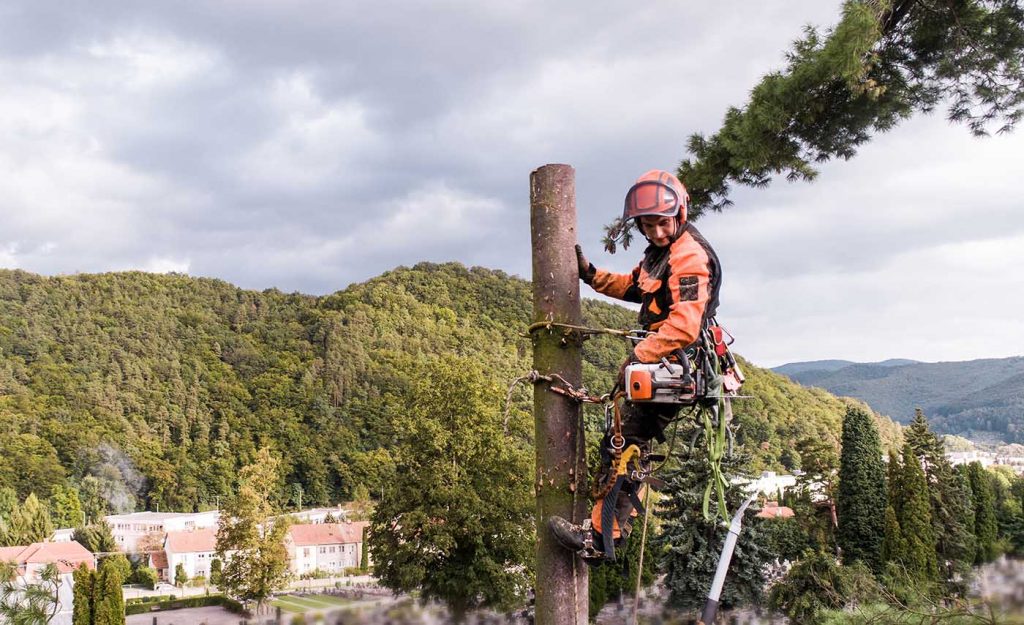 Conclusion
From what we can gather, the experts believe that pruning during either Autumn or Winter is the best practice. Again, it really depends on the species of tree that you are dealing with and your own personal preferences. In any case, finding yourself a reputable arborist such as Lakeside Trees and Stumps might be your best approach as expert advice on your trees and property might dictate that you choose Autumn over Winter or vice versa.