Have you ever wondered what purpose plantation shutters serve? Is it merely an aesthetic decision to have them installed in your home or is there more to them than meets the eye? What are the benefits of having plantation shutters installed and which rooms in your home should have them? In this article, we'll tell you everything you need to know so you can decide if they are a suitable option for your property.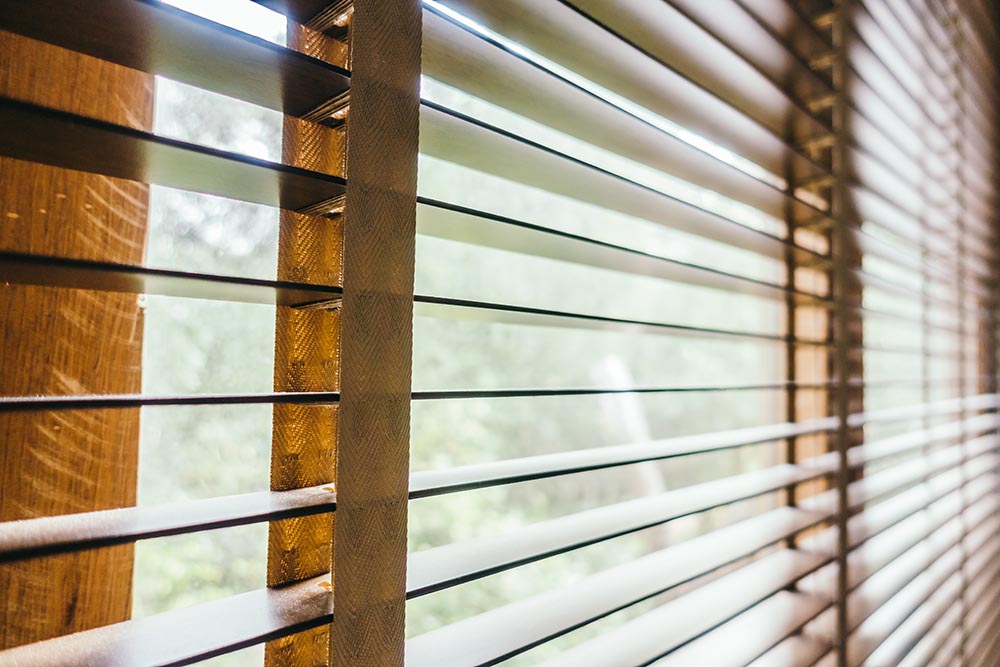 What is the purpose of plantation shutters?
So, what is the purpose of plantation shutters? Plantation shutters serve the same purpose as traditional blinds and curtains do – only with some surprising and additional benefits that you might be interested in. So, if you are thinking of doing away with your existing blinds or curtains, plantation shutters can fill that purpose and more! Let's dig a little deeper…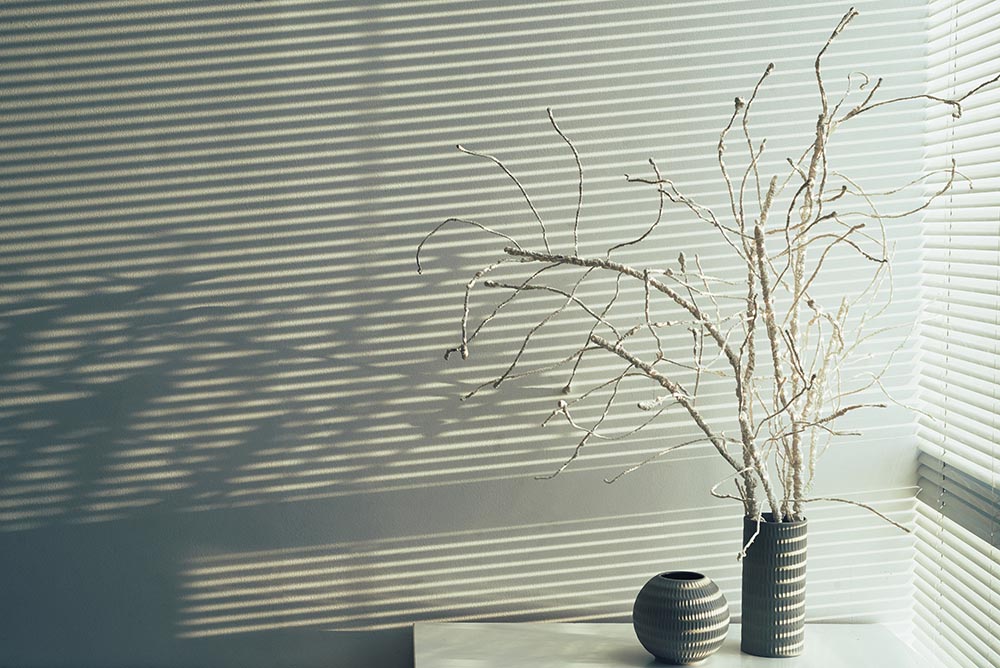 What are the benefits of having shutters?
What are the benefits of having plantation shutters in your home? Here's everything you need to know:
Better light control: One of the biggest and most important benefits of having plantation shutters installed in your home is the fact that they provide superior light control to regular blinds and curtains. With the plantation shutter's slats or "louvres" as they are commonly referred to, you can tilt them to various degrees and allow in little to no light in, a moderate amount, or open the shutters entirely.
Temperature control: Another huge advantage to having plantation shutters installed in favour of regular blinds or curtains is the temperature control that they offer. They can both keep the cold out and the heat in. For example, on a hot summer's day, you can leave your windows wide open, with your plantation shutters closed; this can allow a gentle breeze through the slats, whilst keeping your home more secure and many of the pests out. Similarly, with the windows and plantation shutters closed on a cold day, you can keep the heat in your home inside much more effectively. You have a wide variety of temperature control options and this is just the tip of the iceberg in terms of practical benefits.
Classic & timeless design: It's difficult to beat the classic and timeless design that plantation shutters offer. They quite simply provide an aesthetic appeal and beauty that is undeniable.
Easy to clean and maintain: One other great advantage to having plantation shutters installed in your home is just how easy they are to clean and maintain. With regular blinds, dusting them can be a nuisance. As with curtains, having to unattach them and put them through the washing machine can be a big job as well. Plantation shutters on the other hand simply require a quick wipe with a cloth and you are good to go!
They can fit any colour scheme: Plantation shutters offer a great amount of flexibility when it comes to colour. You can opt for a natural wood look if you'd prefer – or alternatively have them painted in any colour that you wish in order to fit the décor and existing colour scheme of the room itself.
Add value to your property: There is no denying the value that plantation shutters can add to your home. This is largely due to the great number of practical benefits that they offer. Not only can they add monetary value, however, but they can increase the overall "buyability" of your home as well – making the property more attractive to potential home buyers.
Natural sound barrier: In addition to providing excellent insulation, plantation shutters can act as a natural sound barrier as well. If you live in a particularly noisy neighborhood, having your plantation shutters sealed and closed tight and reducing the amount of noise pollution coming into your home from the outside world – ideal for those lazy Sunday lay-ins.
Privacy: Plantation shutters are also great for additional privacy and security solutions. The fact that you can adjust the slats accordingly allows you to control just how much people can see into your home; slats that are tilted downward will still let in some natural light, whilst making it harder for people to see directly into your home from outside. That, and they can provide additional security for your windows.
Durability: Plantation shutters come in a variety of materials, however, those which are made from solid hardwood provide an exceptional amount of durability and can last a long time – particularly when compared to traditional blinds with too many moving parts.
Simplicity: While on the subject of moving parts – plantation shutters don't have that many. In fact, if you get DIY plantation shutters to install you may find them considerably easier to set up by yourself. Of course, if you have your doubts or don't feel confident you should never shy away from calling the professionals.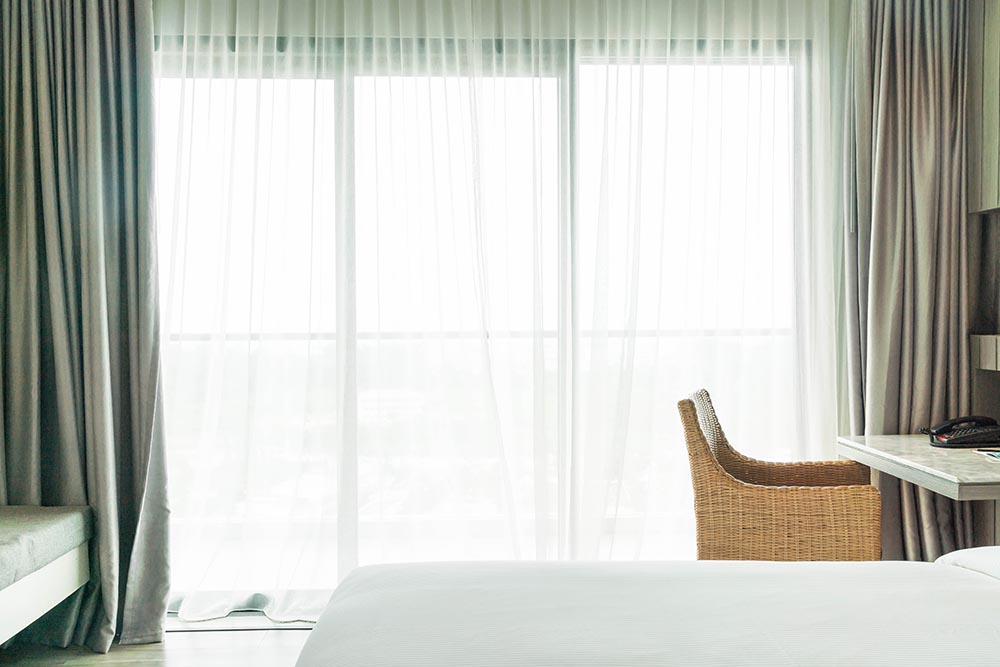 Which rooms should have plantation shutters?
Which rooms in your home should have plantation shutters? To be perfectly honest, plantation shutters can be and are suitable for any room in the house, though there are a few rooms that should get first priority.
For example, you should consider having plantation shutters installed first in the rooms that have large or older draft-prone windows that require additional insulation. With the right treatment, not only can plantation shutters lend irrefutable style to a room, but a number of other benefits, as listed above.
Where do you need an updated look urgently? Where do you require better light control or more privacy? If you can't afford to have plantation shutters installed throughout your entire home in one go – or indeed would prefer not to – then these are all important questions to ask.
Conclusion
All in all, plantation shutters are one of the most popular options for blind and curtain alternatives in the world right now – and with good reason. From all of the benefits listed above, it is clear to see that the practical advantages they bring are not to be sniffed at.
If you would like to learn more about plantation shutters or to explore your options further, then we recommend finding a reputable supplier like Perth's Boutique Plantation Shutters for some inspiration.
We hope that this article has been helpful and that you now feel as though you are in a better position to make a decision for your home.