Have you ever thought about going to a High Tea event, but you're not quite sure what to expect? What is the etiquette for a high tea event? What is the expected way to behave, and is there a certain dress code that you should be aware of?
Don't panic! We've got you covered. In this article, we're going to take you through the high tea etiquette and let you know everything you need to be clued up on before going to a high tea event. Jolly good!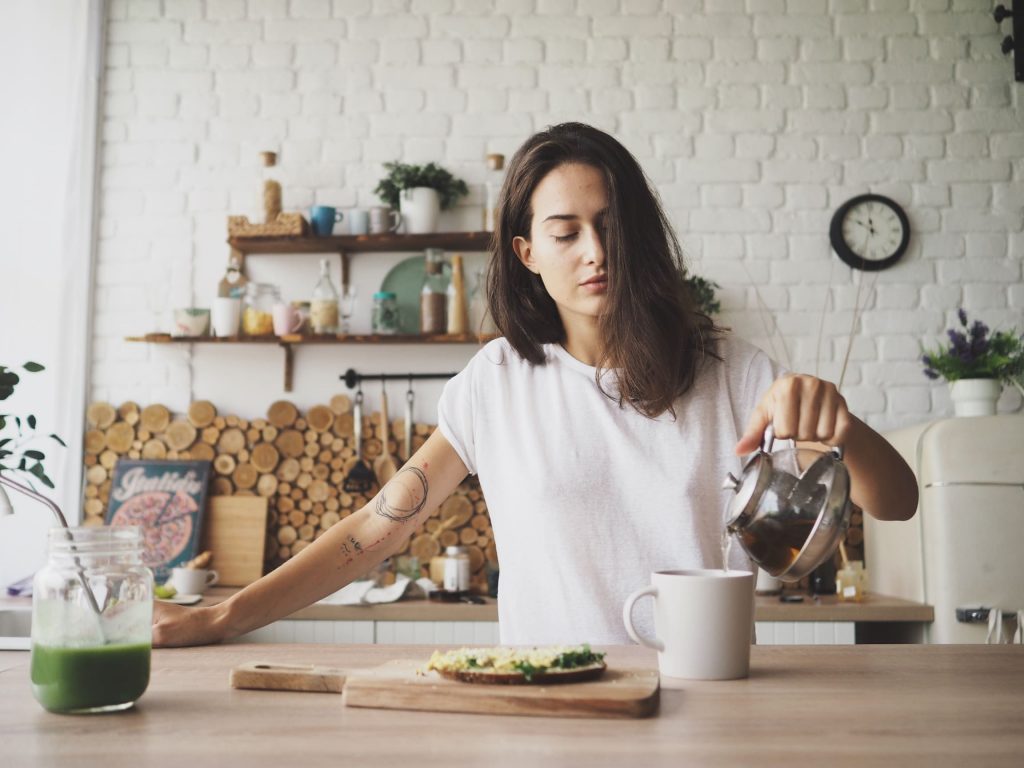 What is high tea etiquette?
So, what is high tea etiquette? Do the initiated, it can seem rather pretentious and 'snooty'. However, it's quite the contrary. High tea etiquette is simply an unspoken rule that everybody follows when they attend a high tea event. It's something that is rooted in culture and simply provides a safe and comfortable environment that everyone can enjoy.
Here's a quick guide / general rule of thumb for high tea etiquette (if you want to do it the right way).
Don't start eating until everyone has been served
Place your napkin on your lap
Don't remove any plates from the tower 
Sarnies first (to be eaten with fingers, not cutlery) 
The scones follow second (and should still be nice and warm)
Your scones should be broken into 2 pieces by hand, and not with a knife (rather than scoffing it all in one go) 
You can spread your scones however you see fit, but be prepared to get into a lengthy debate as to what should come first (the Devon way is cream first with jam on top, whereas the Cornish insist that it is jam first with cream on top) – good luck!
Always eat with your mouth closed and never speak with a mouthful (do the polite thing and waste until you've finished your mouthful) 
Use a serving spoon for scooping and spreading your condiments and not a knife 
One person at the table must be elected as the tea-pot master (aka Mother), who will then pour tea for everybody seated with you
Always put the milk in first (interestingly, this tradition began during the Victorian times to protect the fine bone china from cracking if the boiling water was poured in first. Fortunately, today, with high-quality teaware by Yvonne Ellen, you don't need to worry about this happening—still, the etiquette remains) 
Tea must be stirred back and forth, as opposed to in circular motions (you must never question why); oh, and avoid tapping the side with your spoon—unless you're prepared to propose a toast to the entire room!
Cups must be held with your thumb and index finger meeting in the handle, with the handle resting on your middle finger. Don't hook one finger through and leave your saucer firmly on the table (you can raise your little pinkie finger if you want to feel extra posh, but contrary to popular belief, this isn't actually the done-thing and is more of a stereotype)
Don't forget to fizz things up a bit with a glass of Champagne or Sparkling Wine at the end! 
And that about sums it up! Obviously, this is a little tongue-in-cheek. Nobody is going to judge you (out loud) if you lift your saucer from the table. However, if you really want to fit in and do it properly, then this is the high tea etiquette to follow.
What do you wear to High Tea?
And what does one wear to a high tea event? The truth is, there is no real dress code. Most establishments aren't going to turn you away if you're wearing a pair of shorts, but that doesn't change the fact that getting dressed up nice and smart is an excellent way to experience high tea. As a general rule of thumb, avoid any work clothes, dirty clothes, flip flops, or anything that is typically suited to a 'night out' at a club or a bar.
What do ladies wear to High Tea?
Ladies, high tea is the perfect excuse for you to get all dressed up in your favourite fancy dress or a swishy skirt and top. The aim is to look pretty and polished, but ultimately, it's all about feeling comfortable! If you want to rock a pantsuit, then go nuts!
What do gentlemen wear to High Tea?
Chaps, what does a gentleman wear to high tea? Well, you want to aim for smart-casual and avoid anything sporty or too casual, such as a pair of shorts and thongs aka flip-flops. If you want to fit in and look the part, pop on some smart trousers, and a clean, pressed shirt, and finish it off with a shiny pair of dress shoes! 
How do you act at a High Tea?
Now, how does one act at a high tea? Well, how would you act in a restaurant? Or any other fine-dining experience. If you really want to fit in, you should be conscious of the volume of your voice. Don't shout and try not to be too disruptive to the other guests. Certainly, you are allowed to laugh and enjoy yourself, but make sure that you do so at a reasonable level that doesn't interrupt or offend the other dining guests.
Conclusion
And that about sums it up! There are very simple rules to follow and abiding by high-tea etiquette genuinely makes the experience all the more exciting. You can think of it as a little roleplaying experience and even pretend that you are some snooty high-born Victorian transported forward in time to the modern-day!
We hope that you have found this article helpful. If you are looking to experience a high tea event for yourself, we recommend a superior high tea experience at any reputable establishment local to you. 
Good luck and most important of all, have fun!