If you love having massages, then you should have a good read of this article before your next session! There could be a number of bad habits that you've picked up which is undoing all of the hard work and defeating the purpose of a massage in the first place. For example, do you know what happens to your body if you do not drink enough water after a massage? Read on for more information!
What happens when you don't drink enough water after a massage?
So, what happens when you don't drink water after a massage? Well, the fact that a massage will leave you dehydrated leads to an eventual feeling of sluggishness. Without hydration, your blood circulation and lymphatic systems will not be working optimally and thus unable to carry toxins out of your body. This defeats the purpose of what is supposed to be a relaxing and detoxifying massage.
However, when you drink plenty of water, you will restore order to your lymphatic and continue successfully clearing your body of toxins.
Don't substitute a tall glass of water for tea, coffee, or alcohol. These will ultimately make you urinate more and thus your body will lose more water without allowing yourself to retain fluids.
Save yourself the trouble and as soon as you finish your massage therapy, ask for a large glass of water before you leave. Following that, drink some more water when you get home. In fact, this is something that you should be doing daily, anyway! Since you are getting a massage and treating your body with some love, allow the rest of your daily habits and body routines to fall in line and follow suit.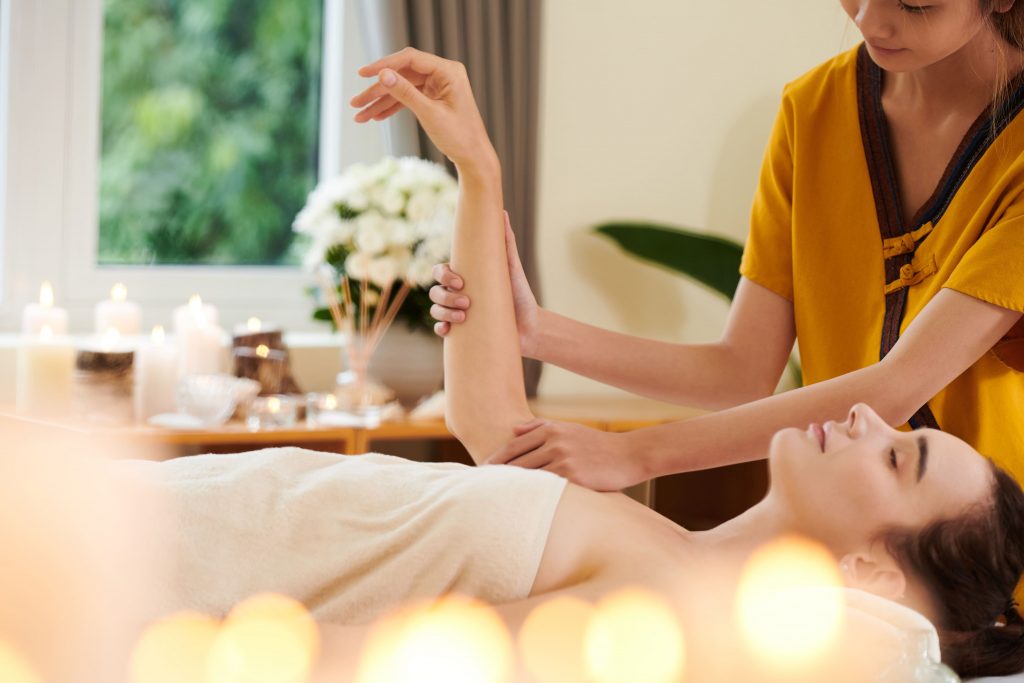 What other things should you remember after a massage (do's and don'ts)?
Don't shower immediately: It may be tempting to head straight home and jump into the shower after having a massage, however, this is not recommended. If your masseuse used essential oils whilst carrying out your massage therapy, then it's worth allowing them to properly soak into your skin cells. Showering immediately will simply wash this off before they are allowed to work their magic.
Don't shower using hot water: And of course, when it does come to having a shower, it can be tempting to have a piping hot shower. This, however, isn't the best idea. Unless you are suffering from a muscle injury, hot water will only aggravate your inflammation. A quick cold shower will offer plenty of relief. Or alternatively, a nice warm shower can do the trick.
Don't eat a heavy meal after a massage: With the increased blood circulation that comes with a massage, it puts your body systems into a high-performance mode, and that includes your digestive system. This is why you will likely feel rather hungry after a long massage session. We advise that you do not rush in with a heavy meal after a massage as it will only make you feel bloated and a little sluggish. Instead, opt for a nice, healthy light snack as it won't take a toll on your stomach. That way, you can work up plenty of appetite for your dinner later in the day.
Don't do anything strenuous: After a massage, you can feel energised and capable of anything! This is not the best time for you to head out and do anything too strenuous though. In fact, since your massage was so relaxing, it is advised that you remain in the state of mind and head home, or to someplace you can relax. Chill out, read a book, or binge-watch your favourite movie! You deserve a break.
What can you do after a massage?
It may look as though you aren't really allowed to do much after a massage, but that's not the case. It's just advised that you take it easy and focus on activities that will bring down your blood pressure rather than spike it back up again.
For example, listening to loud music in the car on your way home is only going to get you all pent up! Instead, chill out and listen to some relaxing music and a nice and quiet level. Maintain that zen vibe and keep the benefits of your massage flowing into the later day.
You should also dedicate more time to yourself. Since you are having a massage, you just as well make the rest of your day all about you. Go and do a spot of shopping, get your nails painted, have a foot scrub, treat yourself to a nice bath later in the evening. Whatever you do, don't do anything strenuous and undo all of the hard work from your massage.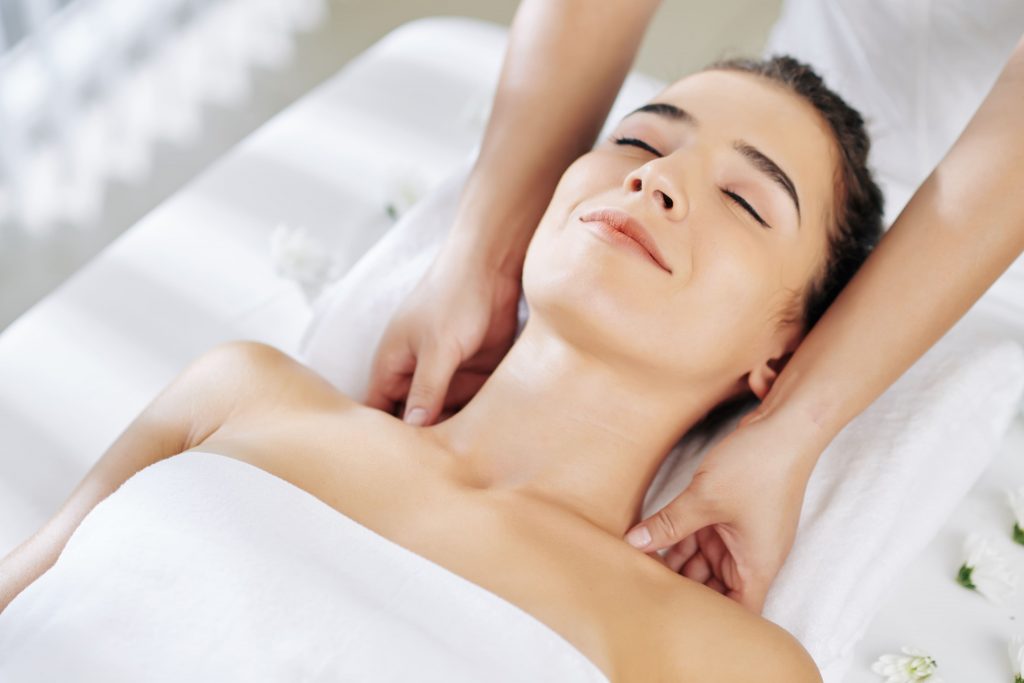 Invest in a regular massage
How much money do we tend to waste on things like alcohol, cigarettes, and junk food? Many people argue that having regular massages is either a waste of money or simply too expensive. However, the benefits of having regular massage therapy are not to be sniffed at. If you love a good massage and cherish the feeling that you get after an hour of pampering and the way that it makes you feel for the rest of the day, then investing in a regular massage (say once a week/fortnightly), is highly recommended. This is particularly important if you lead a busy lifestyle and have a stressful job! Invest in yourself, and you will thank yourself for it in the long run! 
If you are looking for a premium quality massage parlour with some of the best massage therapies available. 
Conclusion
Once you have finished your massage, drink plenty of water. As we have established, failing to do this will affect your lymphatic systems negatively. Keep the positive energy flowing and continue nourishing your body with love, even after you leave the massage parlour and back into the hustle and bustle of everyday life.