What are the different types of floorboards? Which are best? How do I choose?
When it comes to flooring, finding the right material for you can be quite an overwhelming task, particularly given just how many different types there are. This is why in this article, we're going to take you through the various types and determine which is best. That way, you can make an informed decision as to which style will offer you the most value based on your budget and the room that you are renovating.
What are the different types of floorboards?
Let's take a look at the different types of floorboard available:
Engineered Floorboards
Timber Floorboards
Laminate Floorboards
Bamboo Floorboards
Hybrid Floorboards
Vinyl Floorboards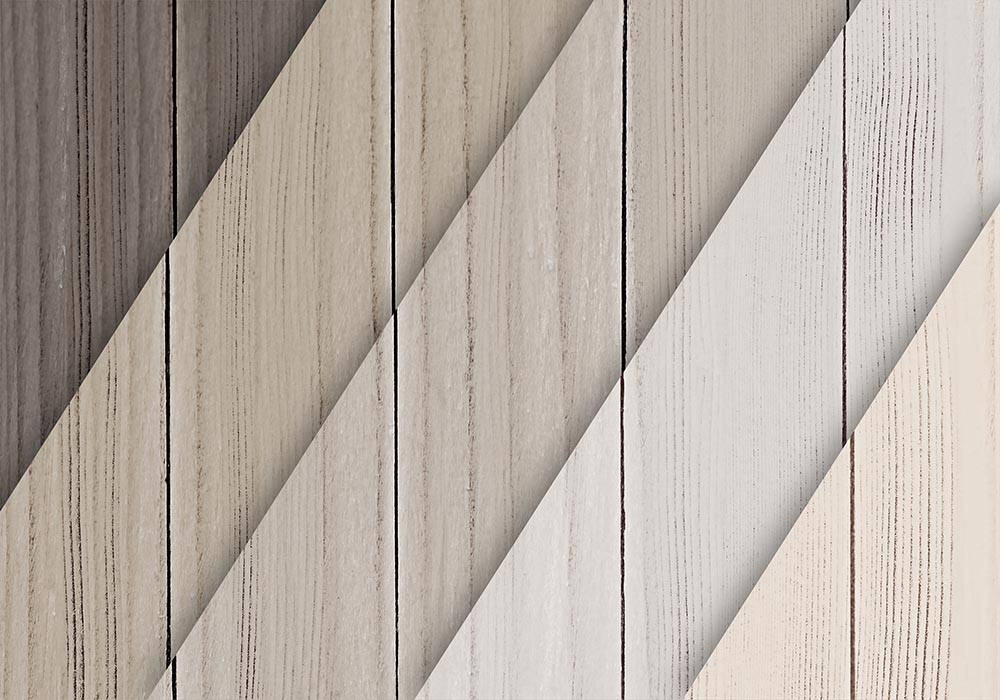 Engineered flooring
Engineered flooring is a layered timber floor that has an upper layer of timber, combined with several other layers of plywood. Engineered flooring combines the aesthetic charm of real timber flooring and the versatility of a floating floorboard.
Advantages:
A real timber aesthetic
More stable than other hardwood flooring options
Great for apartments
Easier to install than timber flooring
Disadvantages:
Expensive
A very thin layer of real timber
The thin timber layer is susceptible to wear and tear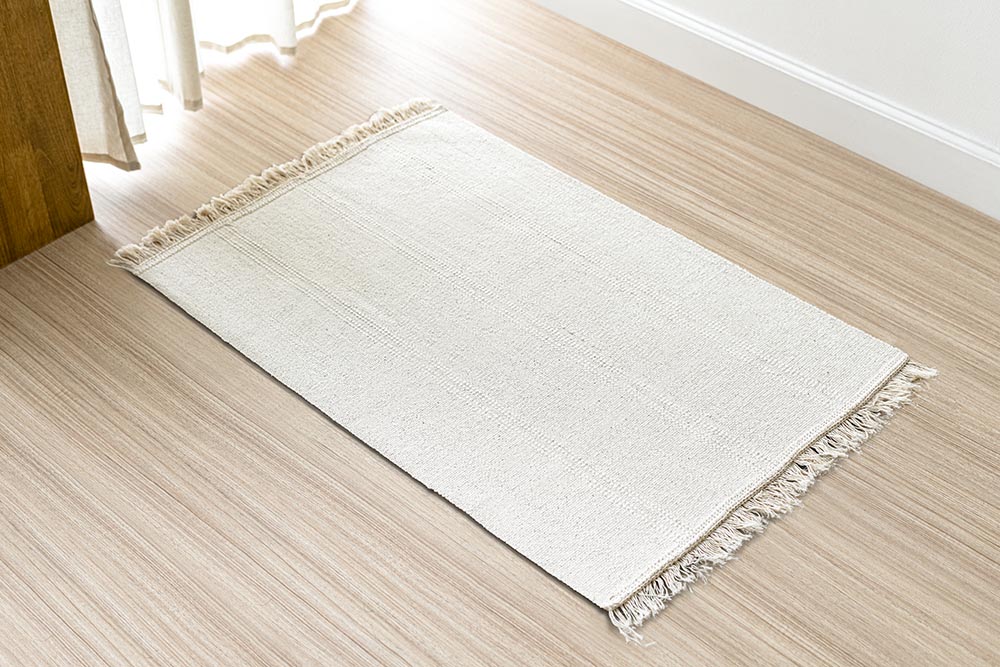 Timber flooring
Solid timber flooring is a popular favourite among homeowners as it has the most natural and authentic appearance. While it is common for other flooring types to mimic a hardwood aesthetic, it is a noticeable difference.
Advantages:
Real wood
Can last a lifetime with the proper care
Ages naturally (more beautiful over time)
Natural warmth
Disadvantages:
The most expensive flooring
Needs to be regularly refinished
Not ideal for wet areas (e.g., the bathroom)
A more complex installation process required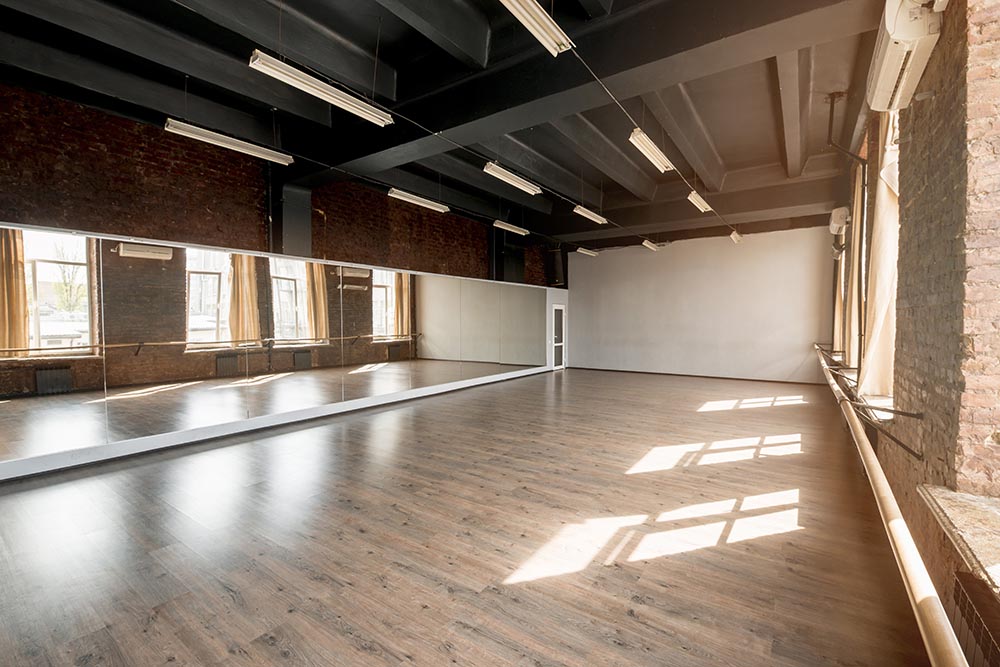 Laminate flooring
Laminate flooring mimics the appearance of hardwood timber with a photo-finish layer that is laminated onto composite wood materials. Certainly, laminate flooring is not real wood, but many people favour this flooring type for its durability and water resistance.
Advantages:
Mimics the natural aesthetic of wood
Highly durable and great in high-traffic homes
Cheap and easy to install
Maintains colour over time (fade resistant)
Disadvantages:
Not real timber
Water-resistant but not waterproof
No natural feel underfoot
Low-quality laminate dangerous due to VOC emissions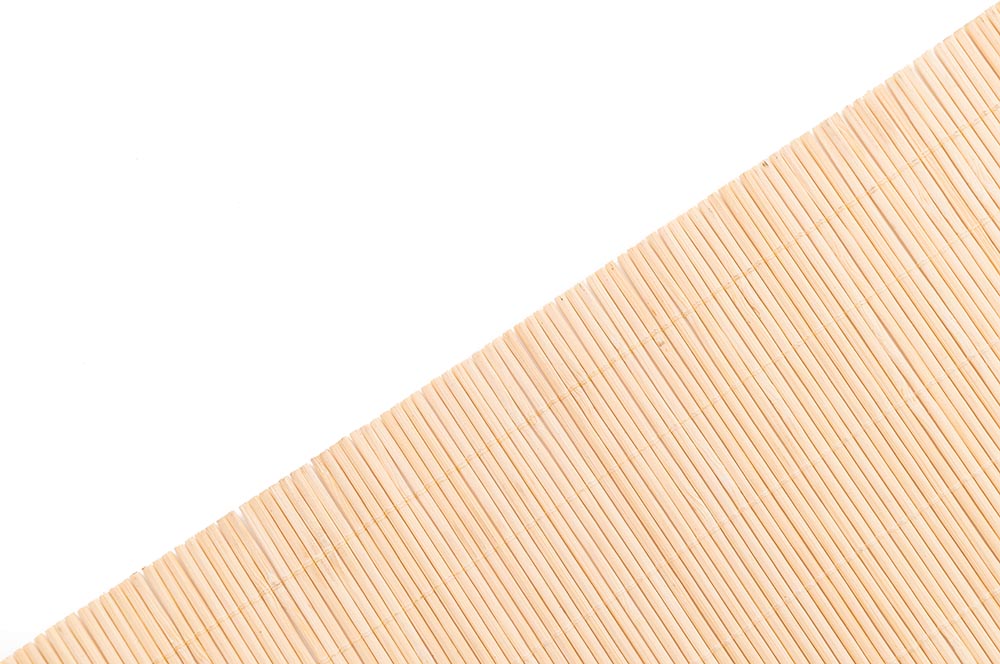 Bamboo flooring
Bamboo flooring is among the most sustainable of all flooring materials. This is because bamboo is technically a type of grass and not wood. Additionally, it is also harder and more durable than most timbers. This flooring type is made by shredding the bamboo and then repressing it with glue into planks.
Advantages:
Made from real bamboo
More affordable than timber
Eco-friendly
Easy floating floor option
Disadvantages:
Not ideal for wet areas
More susceptible to expansion and contraction with temperature variation
Limited style and colour options
Sometimes contains VOC in manufacturing (lower quality products)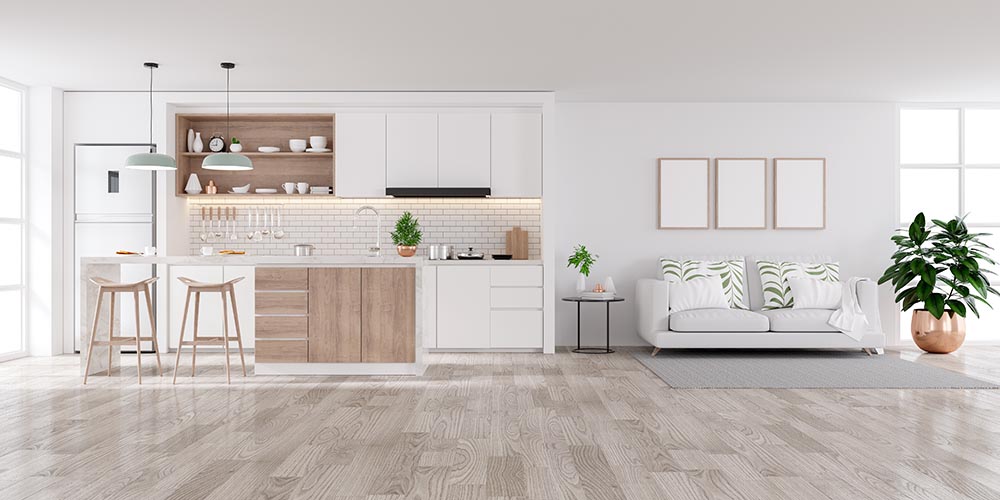 Hybrid flooring
Hybrid floorboards are a new and improved type of flooring that combines the best features of both laminate and vinyl floorboards. They are made of multiple layers of materials that are pressed together to form a superior floorboard. Hybrid floorboards are 100% waterproof, which is one of the most attractive qualities.
Advantages:
100% waterproof
Highly durable and scratch-resistant
Doesn't fade over time
Affordable
Disadvantages:
Lacks the authentic appeal of real hardwood
Not as natural to the touch underfoot
Not thick underfoot as hardwood alternatives
Vinyl flooring
Vinyl floorboards are made from synthetic materials, favoured for durability and functionality. It is also great against moisture and is one of the most affordable flooring types. Being man-made, vinyl flooring has many customisation options, making it ideal for those on a budget who want a certain aesthetic appearance (e.g., marble).
Advantages:
Built to last and endure
Cheaper than most other flooring options
Many designs and also customisation options
Easy to install
Disadvantages:
Difficult to remove once glued down
Cheaper quality floorboards can be inconsistent in size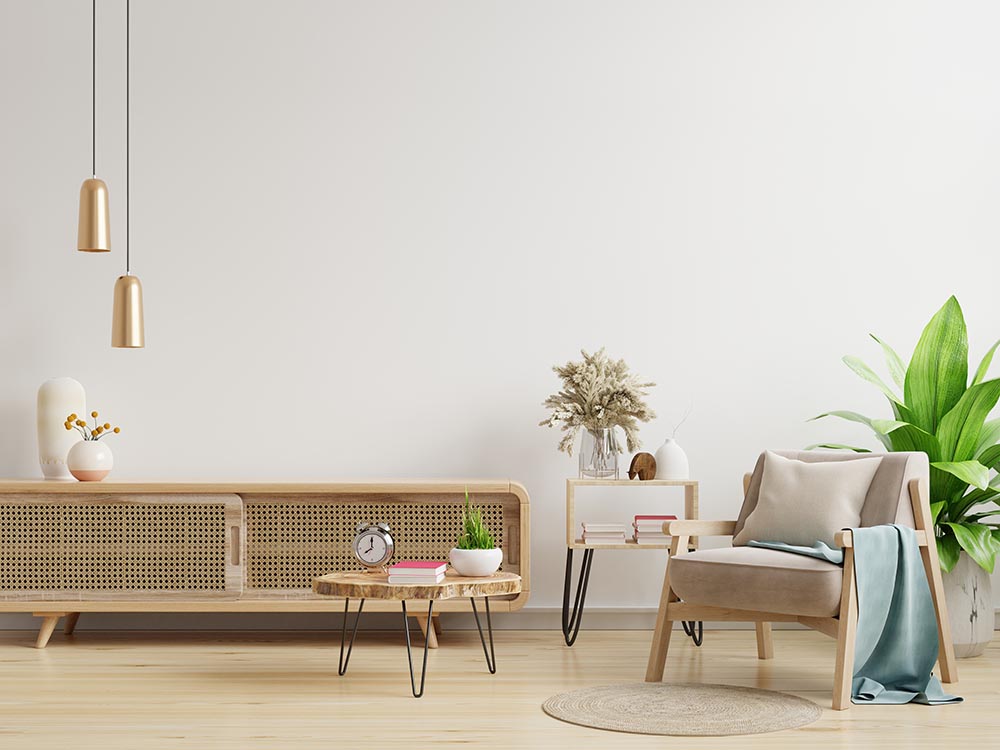 What floorboards are best?
So, which if the floorboards above are best? Ultimately, that decision comes down to you, your preferences, and the environment that you will be using them in. For example: if you are renovating a bathroom, real hardwood timber is not the best option. In such a case, laminate flooring would be preferred. However, for a living area, if aesthetics is important, hardwood wins the day.
Laminate flooring is one of the most popular flooring options due to its durability, water resistance, and hardwood appearance.
Vinyl flooring is one of the cheapest flooring options and can take on the appearance of various hardwoods, natural stones, and other patterns as well.
There is no one single floor type that is better, they each have their own unique pros and cons in different applications.
How do I choose the best floorboards?
Think carefully about what features are most important to you, what room you are renovating, and how much money you have available to you. If you have pets and children where spillages are going to be more common, maintaining the beautiful aesthetic of hardwood timber may be difficult – not to mention keeping them moisture-free.
It's all about weighing up the pros and cons of each flooring type and then making your decision from there.
Conclusion
To recap:
Engineered Floorboards: made from composite wood materials with a hard-wood layer.
Timber Floorboards: the most naturally stunning flooring with only organic materials.
Laminate Floorboards: water-resistant and durable with a hardwood appearance.
Bamboo Floorboards: arguably the most sustainable and eco-friendly of all flooring types.
Hybrid Floorboards: combines the best features of vinyl and laminate flooring.
Vinyl Floorboards: highly affordable synthetic flooring with many unique customisation options.
Again, finding the perfect flooring type for you depends on a variety of factors, including your budget, the room you are renovating, how busy your household is (i.e., pets and children), and what qualities are most important to you.
Weigh up the pros and cons of each and you shouldn't have too much trouble selecting the most appropriate flooring type for your home.