Everyone should be able to have a roof over their heads. Something that many of us take for granted. And of course, no roof will last forever. So, if yours is looking a little worse for wear and you think it might be time for a roof replacement, how much is it going to cost you? When things start to go wrong, it is something that you should be able to rectify immediately. So, let's not waste any time on it and get straight down to business.
How much does a roof replacement cost?
As a homeowner, replacing your roof is without question one of the most expensive projects you'll face. And of course, it isn't exactly something that you can enjoy directly once its finished which can make the investment feel all the more painful. However, it is an investment in your home, and it is an investment in the comfort, health, and safety of you and your family.
The average lifespan of a roof can be between thirty and one hundred years, depending on the type of material that you choose.
The good news, however, is that you can recoup some of the cost of your roof replacement if and when it comes to selling your home. In fact, it is estimated that a roof replacement should return at least 60% of its value in real estate transactions.
Typically, the average cost of a roof replacement is around $8,000. Most people spend between $5,500 and $11,000. The two biggest influencing factors are the size of your home and the type of material that you'll use.
Please be aware that these are averages and that the final cost that you may end up having to pay for a roof replacement job might vary from the figures listed above. However, the should serve as a relatively accurate guide as to what to expect when you start shopping around for quotes from various roof replacement contractors and experts.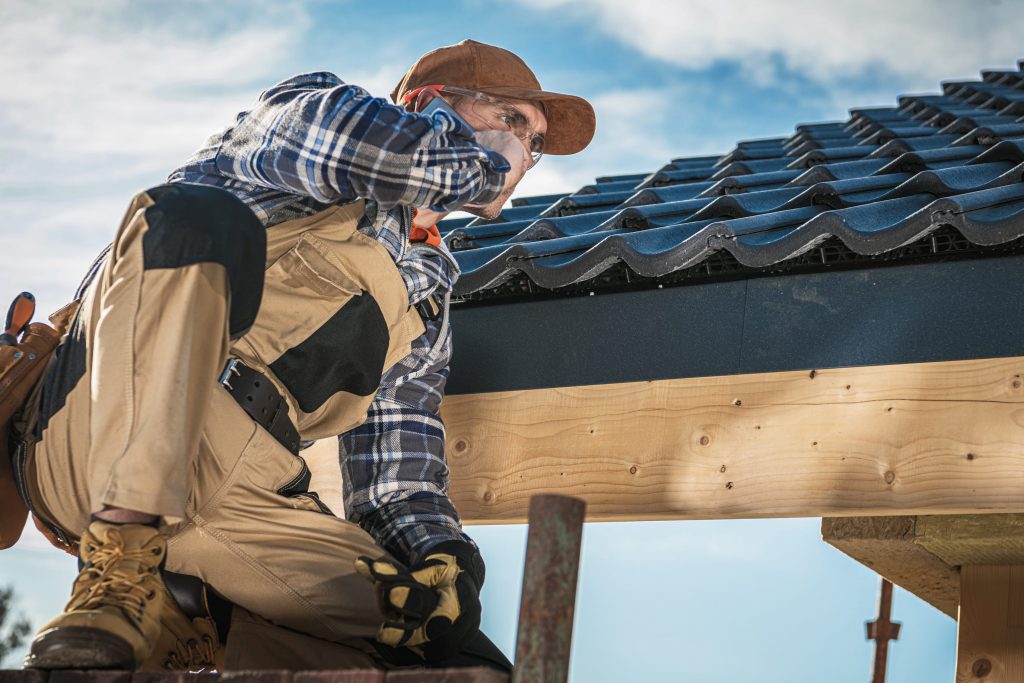 What is the average cost for roof replacement per square foot?
When you receive a quote for a roof replacement job, you can expect some 60% of that quote to account for the labour cost, with the other 40% accounting for materials.
Labour: For labour, the average cost is about $1.50 to $3.00 per square foot. So for example, a 100 square foot roof may cost around $150 to $300 per square foot on labour alone. Here are some factors that may influence the overall cost of labour:
Extent of damage: Things like extensive rotting to the timbers can make the job not only more difficult, but dangerous as well. Thus, your roofing expert may increase the cost to replace the roof depending on these factors.
Environmental conditions: Working in harsh weather conditions such as extreme heat, cold, or heavy wind and rain may increase the rate at which you are charged for labour.
Removal of old materials: If there are layers of shingles and other old materials that may need replacing and removing, this will be reflected in your labour cost per square foot.
Materials: The average cost per square foot for materials can cost anywhere from $100 to $1,000 per square (100 square feet). This can dramatically change depending on the type of roof you are having installed and the materials being used.
What is the cost to replace roofing altogether rather than repairing it?
If the damage to your roof isn't extensive to the point of needing replacing, perhaps it can be repaired instead. Of course, this isn't a decision that you should make by yourself. Hiring a reputable roofing company is a good approach as you can get industry expert advice on the best possible approach. You might think a repair job will suffice, however, an expert may be able to advise you that a repair job could only last another X-amount of years before needing replacing altogether. In any case, let's look at the average costs:
For a minor roof repair job on an asphalt roof, you could be looking at an average of $325 to $1,377. Naturally, premium materials are going to cost more, and your average hourly rate for labour could be around $50 to $70.
What type of reasons could result in needing a roof repair?
Damaged flashing: The thin metal strips that line the joints on your roof are referred to as flashing. Over time these can become damaged and can lead to leaks in your roof.
Worn / curling shingles: Whilst asphalt shingles do have a long life (between twenty and fifty years), they do tend to age and curl over time.
Pooling water issues: When water begins to pool on your roof it can cause serious damage in as little as 48 hours! If that is the case, the repairs will need to be done immediately before you find yourself with a nasty hole in your roof and a host of soaked, damaged goods in your home.
Conclusion
And that about concludes it. Please understand that these are ballpark figures designed to give you an idea as to how much you should expect to pay. Again, there are many factors that can influence the overall cost per square foot. In any case, these figures are fairly accurate and provided you have between $5,500 and $11,000, you should be able to afford a quality roof replacement job.
We hope that you have found this article helpful. Good luck with your roof replacement project and we hope that you have a safe and solid roof over your head for the rest of your days.