While your big day is certainly all about you and your better half, it's still important to think about your guests. Many people will be coming from far and wide to see you, or taking time off work, so you must treat them accordingly. This is why wedding catering is vital. It's going to be a long and exhausting day for everyone involved and a great feast at the end of it helps bring it all together! But how much should you spend on your catering?
How Much Should Wedding Catering Cost in Australia
In modern weddings, many couples are putting much more effort into the food that they are serving on their wedding day' paying particular attention to the quality and taste of the foods on offer. Your guests will remember the food at your wedding, so you really need to be mindful of what you're putting in front of them.
Gone are the days of the traditional wedding feast. Now people are exploring a wealth of different ideas, from the food trucks, BBQ, and interactive cuisine stations! In order to help you make the best decision for your special day, we're going to explore wedding catering further and look at how much it is likely going to set you back!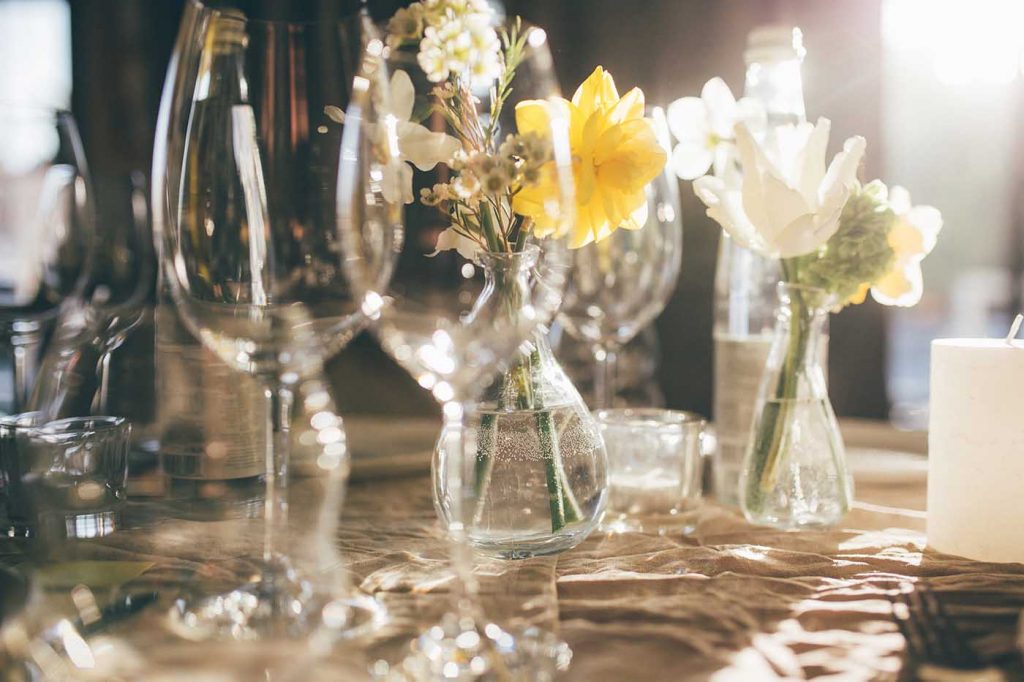 What Are The Average Wedding Catering Costs in Australia?
Ultimately, what you are going to spend will depend on where you are in Australia, how many guests you are catering for, and many other factors. However, as wedding trends continue to shift, the average spend on wedding catering is also on the rise.
In 2020, the average amount of money spent on wedding catering was approximately $9891, which was a 2% increase from the year before. Let's say for example, that you have 100 guests attend your wedding (which is about average), it works out to roughly $100 bucks a head. If you then factor in the venue, staffing, and all other costs, you'll be spending around $160 per head.
This varies quite a bit by state, here are some examples:
Victoria: $12,330
WA: $10,784
NSW: $9,213
ACT: $7,192
SA: $6,322
Queensland: $5,754
There is much that can attribute to these differences in spending, including culture, cost of living, and average earnings. And of course, it all comes down to the individual! You aren't obliged to spend a more than you are comfortable with. After all, it's your money, and your special day! That said, it's always worth going the extra mile to treat your guests to an amazing wedding feast as thanks for joining you on your special day.
What Comes with Wedding Catering?
Depending on the type of wedding caterer that you roll with, here are some of the things that you can expect to be included in your catering package:
Food
The cost of wedding food will be included in your catering package, depending on the catering style that you opt for.
Beverages
Most wedding caterers will also oversea beverages, both alcoholic and non-alcoholic, again, depending on the package. It also depends on the venue that you select. Some venues will not allow external catering, or they only allow food and prefer to handle beverages in house. Do your research before settling on a venue, as some will allow you to bring your own booze and simply charge a corkage fee. This is a good way to save a little money on your overall spend.
Staffing
This will include everything from the waiting staff, chefs, and bartenders. The staffing will depend on the style of wedding catering that you go for, for example, some more interactive food presentations may require fewer servers (i.e., food truck / buffet).
Rentals
This includes anything from the dishes and glassware that is being provided, or chairs and tables (if the venue cannot provide). Again, this all comes down to the package that you opt for.
Extras
Depending on your supplier, some may charge various additional fees, such as corkage or cake cutting. You should also note that the wedding cake is not typically included within your wedding catering. You may be able to get desserts as part of the package, but if you can get a big enough cake to cater to everyone, then again, it's another opportunity to save some money on catering.
Be mindful to speak with your wedding caterer and ensure that you are clear on all costs involved before making any commitments, so that there are no surprises.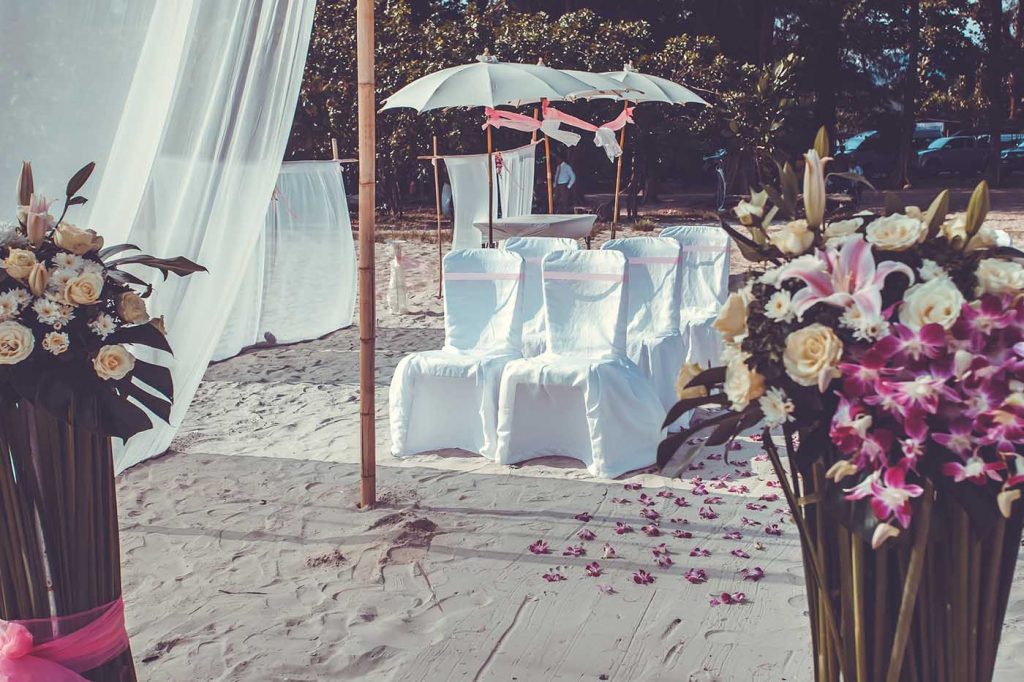 What Are the Most Popular Forms of Wedding Catering?
The traditional sit-down catering accounts for 54% of all weddings, so it is still among the most popular styles. Of this, 68% of couples will plan set seating, whereas 32% allow guests to choose their own (which may get messy).
Buffet catering comes in at 19% which is the second highest, however, it is slowly dropping in popularity as other awesome options are on the rise (i.e., food trucks and interactive food stations).
At 18%, finger foods are rather popular, whereas 8% of couples offer something a little different. In addition to that, 43% of couples offer gluten-free options (which is far too low). It can be annoying having to cater to a small number of people, but you must remember that many people who have food or allergy requirements do so without a choice. That, and it's easy enough to find a vegan option that will be attractive even to the most avid of meat-eaters. Variety is the spice of life!
In any case, the style that you decide to go for is entirely up to you! Just make sure that everyone is well fed! With alcohol flowing around, you'll need some good grub to line those stomachs.
What to Look for in a Wedding Caterer
The best high-end wedding catering will offer a quality range of exciting options for their guests. This is especially important for those with allergies and food intolerances. Quality caterers will offer food that appeals to everyone, as they are bold and creative with their dishes.
It's also important to have catering packages that will include drinks and waiting staff. This helps solve a number of obstacles in one go, making the decision process much simpler for you. It also helps when a wedding caterer will advise you on recommended run times for catering events so that you don't end up having to rush for the nest phase of the wedding.
Just take your time and read up on as many reviews as you can before settling on a wedding caterer. You should also try as much food as you can! This is an awesome opportunity to indulge a little bit and try some fancy dishes before settling on the most viable option for you.
Whatever you choose, we wish you every success and a lifetime of happiness. Bon appétit!