The Best Birthday Present Ideas for Teenage Girls and Boys in Australia
Finding the right birthday present can be tough enough at the best of times, especially when the birthday boy or girl is a teenager. They have often outgrown the more juvenile toys and games that they used to like and aren't always that open and honest about what they do like! It is also true that no two kids are the same, so the perfect present will be whichever you choose, knowing them as you do.
To get you started here are lots of ideas for teenage boys and girls in Australia, so have a look, get some inspiration, and get choosing the right gift today.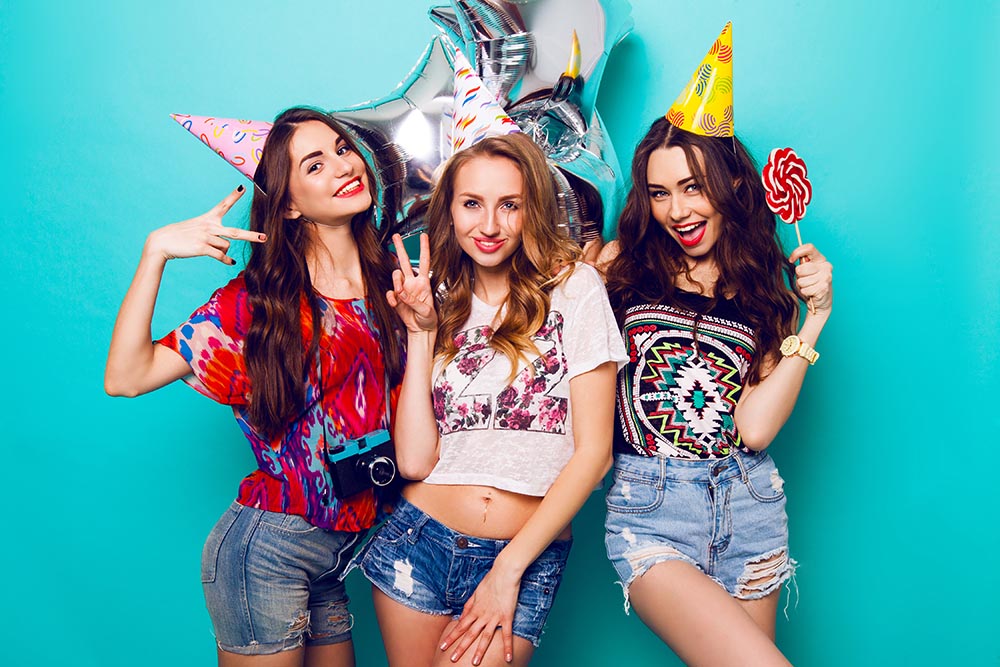 The Best Birthday Present Ideas for Teenage Girls in Australia
Teenage girls have as diverse tastes as their fully grown counterparts, and it is important not to group them all together as those who like make-up, for example, and those who like sports. Check out some of our top present ideas for teenage girls and remember, you can take a little from several ideas to best suit your birthday girl.
Games
While tastes change and grow, there is usually at least some kind of game that your teenager will still love. From quiz and articulating games to classic board games and up-to-date branded games, they can be a great gift and also something to do on their birthday!
Clothes
While a classic choice, there can be pitfalls here. Think about the kind of style your teenager actually prefers, with different brands, characters, and messages to suit them. If in doubt, a friend can often help you out, or go shopping with your teen and let them choose for themselves!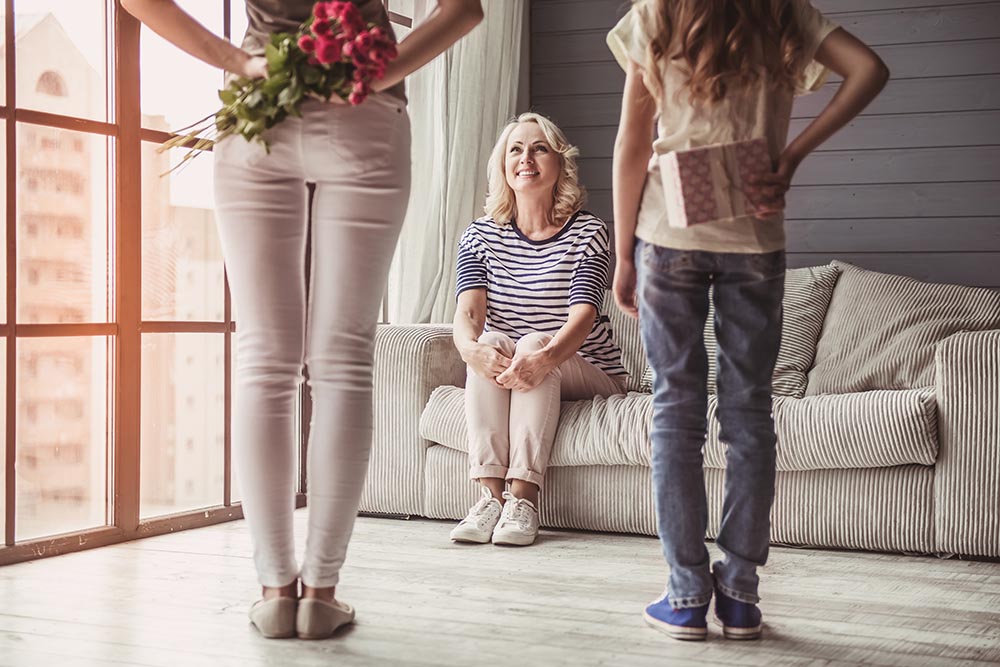 Accessories
Often a safer and more fun choice than the clothes themselves, accessories come in all shapes and sizes to suit most teenage girls. Whether your teenager likes to rock a scarf, jewellery, or the right kind of handbag there are lots of great ideas in this category.
Handbags – though it may sound like a gift for older teens best, however, the right handbag can make the perfect present for any teenager if you find the right one. Some may prefer something classy and grown-up, looking forward to the future. Ladies of all ages love Harry Potter Handbags. You can get furry and silly, or useful and smart. It really is up to you.
Jewellery – again if you are picturing gold and silver then jewellery might not be your first choice for younger teenage girls. Instead consider different materials, the kind of present you are giving and who it is from as well as to. For a friend, friendship bracelets and necklaces that make two parts of a whole are still a lovely gift. For family again think of your teen and what they might like, from animals to messages, and if they like rings, anklets, or necklaces.
Hats – are not for everyone, but there are wonderful styles and designs available to turn a useful sun protector into a fashion statement your teen will love!
Phone cases – you can choose from glittery and silly to their favourite character or singer.
Fun accessories – if your teen is into gaming, books, or movies, there are tons of great accessories you can find to support that. Go for a wand to make their birthday magical, get some goblets so they can feel fantastic, or even a crown. You're never too old for the royal treatment!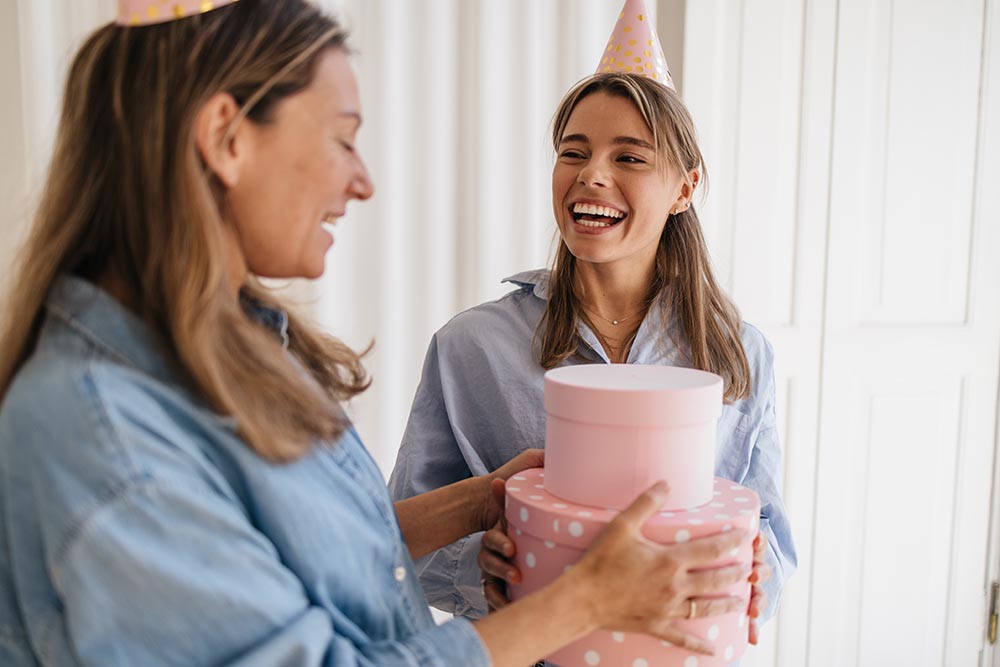 Shoes
For the young or young at heart teens a pair of roller shoes would make an excellent present, we know plenty of adults who would like a pair too! But again with so many options, you are sure to find something your teenage girl will love.
Pampering and beauty
While some teens will be a bit young for make-up and other beauty supplies, something like a candle, bubble bath, or a personalised wash bag can make an ideal gift no matter the age.
Adventures
From a bike or scooter to a surfboard, climbing gear, or a hiking bag, there are so many gift ideas for getting out in the world and having some adventures. This girl can do whatever she wants, so consider exactly what would let her achieve her goals and have some fun!
There are so many birthday present options and ideas for teenage girls that it would be impossible to mention them all, but hopefully, some of these will have given you a good start on the right gift for your teenager. You know them best, so find the one thing or things they really like and go from there!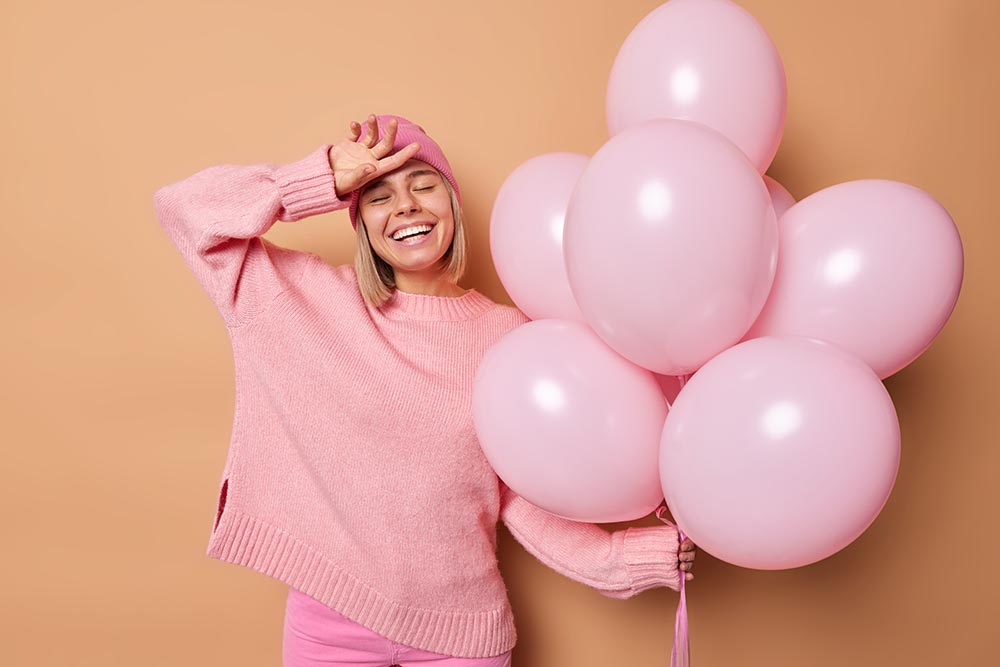 Birthday Present Ideas for Teenage Boys in Australia
Much like with Australian teenage girls, boys come in all shapes and sizes and have their own likes and dislikes. You as the gift giver are sure to know them best, so check out some of our ideas for birthday presents for teenage boys and hopefully, you will be inspired to get them a gift they will truly love.
Gaming
So many teens absolutely love games, for the computer, X-Box or whichever system they like to use. While another game can be a great gift you can also get some ideas from their favourites to get the right kind of accessories, clothes or Official Geek Merch to suit their tastes. Why not go for an X-Box logo light for their room? Or a PlayStation-inspired notebook or cap? There are tons of great gifts for a range of budgets in this category for you to explore.
Clothes
Not every teenage boy will appreciate clothes but many will – even if it's just the joy of not having to go shopping themselves! Again think about brands, movies, and themes that they like to make sure that what you are getting is really what they will want.
Accessories
Once again this category is pretty huge and generalised. You know whether the teenager you are buying for is more of a cap or sunglasses guy and whether he would like a wallet or key chain or not. Remember these days' accessories can really be anything your teenagers want so get creative and have some fun with your ideas.
Wallets – you can choose between grown-up classic wallets, something with a character or slogan they will like, or one with the most compartments and extras. The credit card tool that lets you do tons of things is often a popular choice with teenage boys and worth having a look at.
Hats – whether your teen is more of a beanie or a cap guy, this can be a good way to get them something useful that also showcases their personality.
Keyrings – a good choice for a top-up present or part of the whole, keyrings are another way to give a gift they will use all the time and that reflects who they are. Whether the birthday boy is more of a superhero or big boss fan there are so many types that you are sure to find the right fit.
Phone cases – similarly there are lots of options and can be used every day.
Watches – again this can be for both older and younger teens depending on the kind of watch they would like.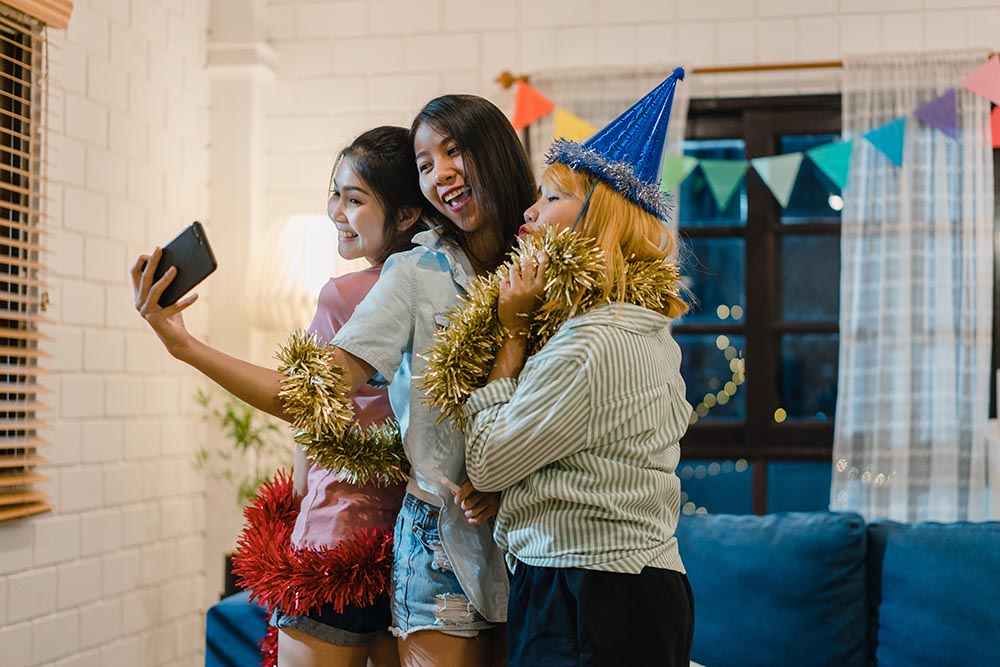 Random stuff for the best birthday present ideas for teenagers
Many of the most fun gifts for boy and girl teenagers are the totally random and weird options that are available. Again we recommend thinking about the theme or style that your teen is currently into and then going from there. Here are a few of our faves that would make the best gifts:
Mugs and kettles in the shape of your favourite character
Lights in the style of films or TV shows
Figurines of characters you love – especially if they double as something else from money boxes to alarm clocks.
Wands – because who doesn't want to be a wizard?
Posters – there are somewhere you can scratch off movies you've seen, places you've been and so on.
Mini versions of games like pool, table football, and air-hockey
Varieties of classic board games in the style of their fave TV show or film
Skateboards with a deck of their choice
Trivia and card games about any of their interests
A poker set or deck of cards in the pattern of their choosing
Joke books or any books really – books are great!
Glow in the dark stars or a projector of the stars
Personal popcorn or candyfloss maker
Escape room game or anything with challenges that you must overcome
A decoder ring or a pen with invisible ink – because who doesn't want to be James Bond?
And so many more
With so many great gifts available out there for teenagers, the best place to start is with the birthday boy or girl themselves. Think about the things they might need, want, and like. Go with something useful or something fun. Remember, you know them best but hopefully, some of the ideas mentioned here can get you started. Check out the options available and find a kickass birthday present for your teenager today!